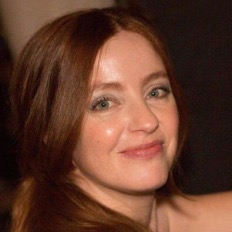 Lauren Lee White is a journalist and an adjunct professor at the USC Annenberg School of Journalism. Her work has appeared in The Guardian, VICE, The Appeal, the Christian Science Monitor, and others.
In 2018, she was awarded a grant from the Fund for Investigative Journalism to report on sexual misconduct at the Los Angeles County women's jail, and won an award from the Los Angeles Press Club for that work. Lauren was a John Jay College/H.F. Guggenheim Reporting Fellow at the Center on Media, Crime and Justice in 2016 and a Fellow at the USC Center on Public Diplomacy in 2015.
Previously, she worked as a documentary filmmaker in New York City, where she was an instructor with the Tribeca Film Institute, the JFK Center for Performing Arts, Downtown Community TV Center, and Artistic Noise.
Lauren lives in Los Angeles, California.